What can we help you accomplish?
Drilling
GSE began offering drilling services in 2006. Since then, we have completed numerous projects in all types of geologic formations throughout the country. Our experienced drillers are licensed in a number of states, and that number is regularly increasing. Our company has significant investments in our equipment and we work hard to ensure it operates at optimum performance. The drillers we employ have years of experience and know how to navigate unique site conditions.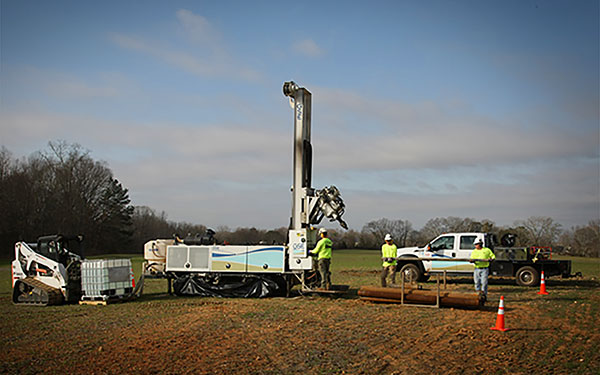 Sonic Drilling – Great for Environmental, Water Resource & Mineral Exploration Projects
Sonic drilling provides many advantages over conventional drilling and has made significant impacts in both the environmental and mining industries. Unlike traditional drilling, sonic drilling uses high frequency mechanical vibrations to cut through varying geologic formations to include bedrock and limestone. Sonic drilling is 3-5 times faster than conventional drilling, generates less waste and provides continuous core samples in consolidated and unconsolidated formations.
GSE has extensive experience in sonic drilling for environmental, water resource and mineral exploration projects.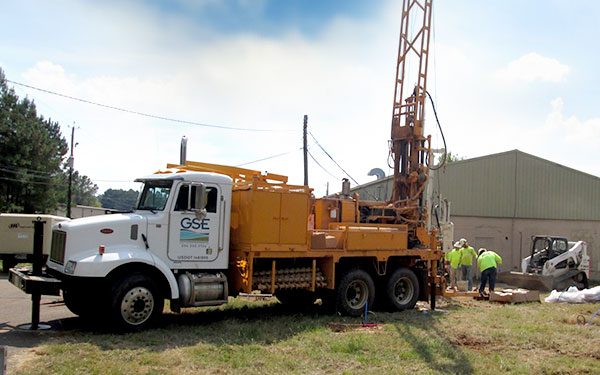 Auger Drilling – Perfect for Geotechnical Drilling and Monitoring Well Installations
Auger drilling is used for geotechnical and environmental projects. GSE has used auger drilling for a large number of clients to install shallow and deep overburden monitoring wells. Well casings are set inside the augers, ensuring accurate well depths. GSE provides geotechnical drilling for government, commercial and industrial clients. This technique yields quick and easy sampling so site soil conditions can be rapidly assessed.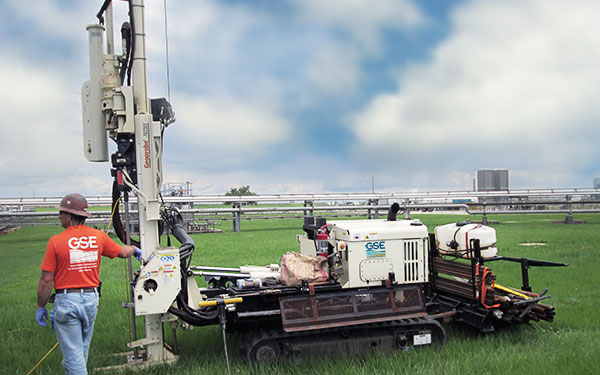 Direct Push Technology (DPT) Services – Ideal for Quick Soil & Groundwater Sampling
GSE uses Geoprobe® Systems to provide Direct Push Technology (DPT) services. Our DPT projects include many sites with varying types of geology. DPT applications include soil, groundwater and soil gas sampling; and shallow well installation. DPT methods provide a quick, efficient, economical alternative for site characterization. The speed, size and mobility of Geoprobe® rigs can provide a more complete and accurate investigation of site geology even in limited access areas. We have used our Geoprobes to collect samples inside of buildings and in narrow spaces to provide our clients with a reliable and complete site information.
Get a quote today and see how we can help.
Remediation
Our team understands the challenges associated with working on active sites, so we work with you to identify and mitigate potential issues before the work begins.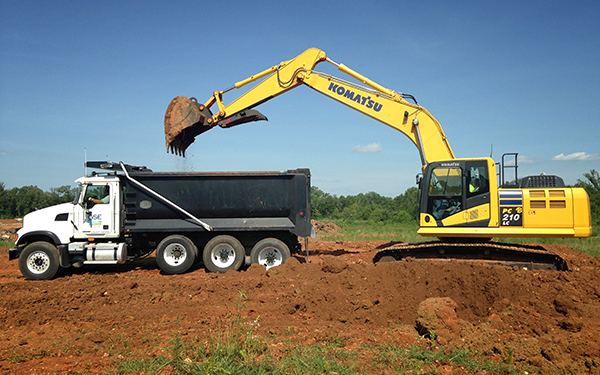 Once the investigation is complete and the extent of contamination has been defined, we help remove the pollution or contaminants. Since we own our equipment, we have greater control over project resources & schedules to make sure your projects always have what is needed to be successful.
Excavators
Dozer
Dump trucks
Vibratory Compactor
What sets us apart are our areas of focus:
Efficiency
We have a reputation for outstanding performance on every project.
Customer Service
We put our customers' needs first.
Safety
GSE maintains an exemplary safety record.
Environmental Compliance
Keeping up with environmental rules and regulations can be a difficult task for your team to manage.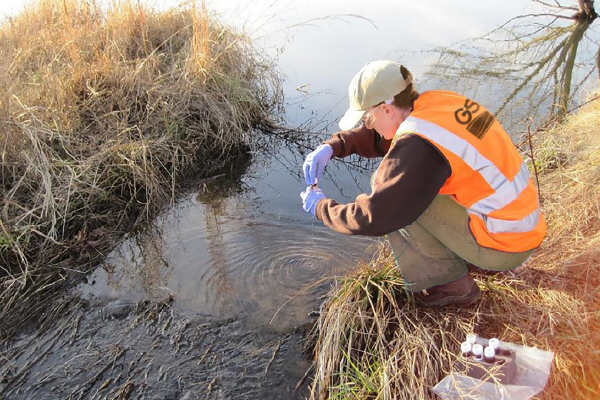 We deliver technical consultation for regulatory compliance to ensure your facility operates in accordance with regulations. Along with consultations, we can also help you with:
Environmental Compliance Audits and Inspections
Permitting
SPCC Plans
Waste Management
Occupational Health
Asbestos Surveys
Community Outreach
Sustainability
Phase I/II Assessments
Occupational Health
Ensuring the health and safety of the workforce is critical to successful businesses in every industry.
A healthy workplace improves productivity, morale and safety. We work with clients to ensure a healthy and safe workforce. Our team of specialized medical and occupational health professionals are responsible not only for ensuring compliance but are committed to the overall health and safety of your team.
Get a quote today and see how we can help.